Neverland Travelers Website
Overview
The Neverland Travelers is what my husband and I call our YouTube channel. We vlog our vacations, and created a website to share upcoming trip information, as well as connect all of our social media. The site contains photos, videos, contact information, and an About section as well.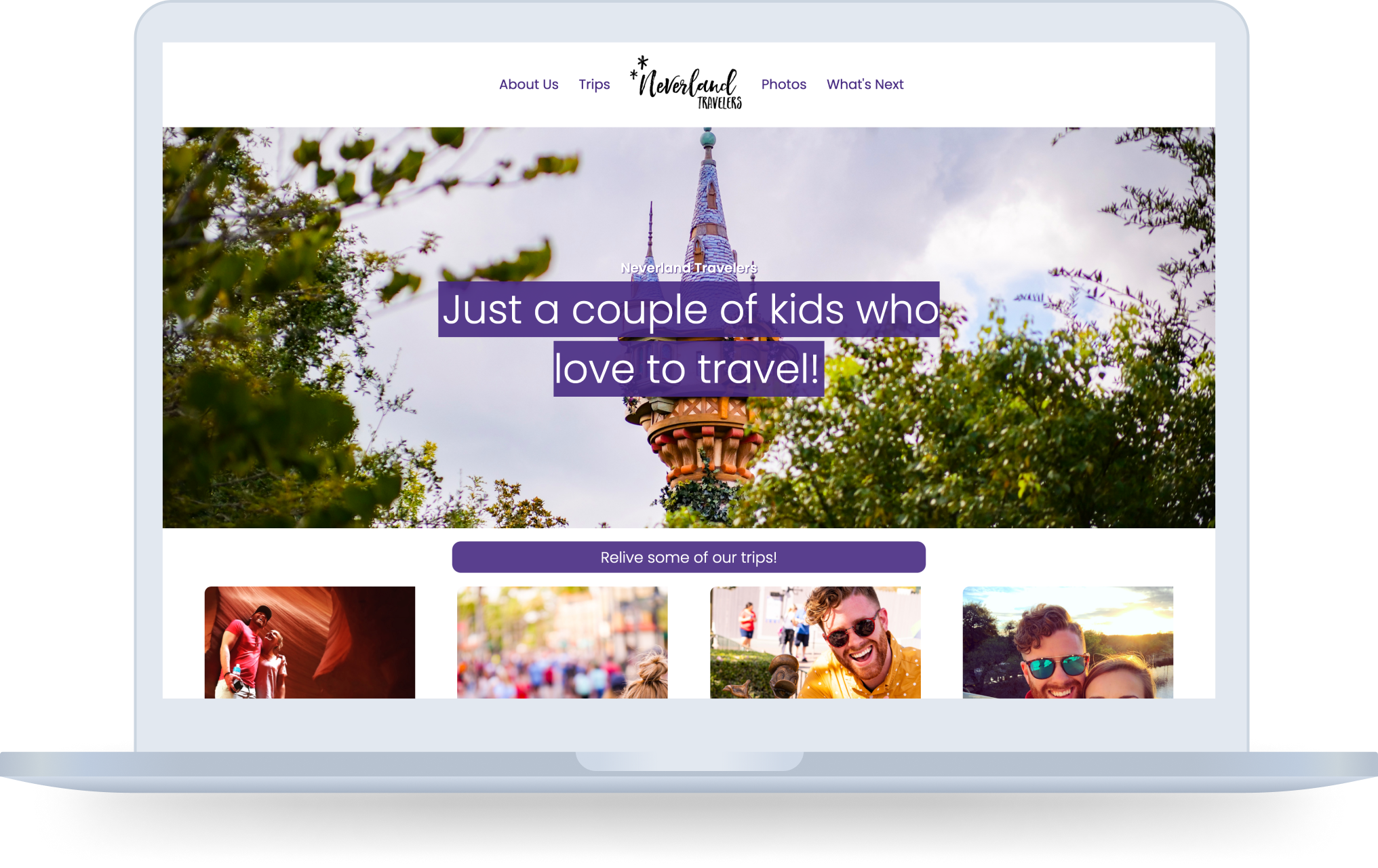 Contribution
I designed, built and deployed this entire website. This was the first website I created to implement everything I was learning on my own. I used as much HTML & CSS as I could, making sure the pages were responsive. I had never deployed a website before, so using GitHub Pages and AWS, we launched our own site!
Languages & Tech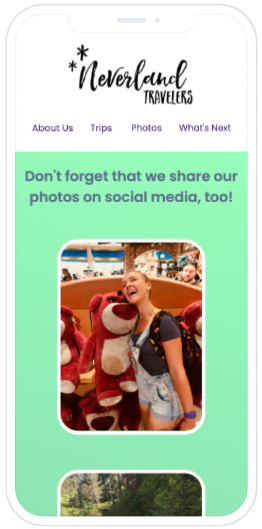 Interested in working together or collaborating on a project? Shoot me a message!
Get in Touch